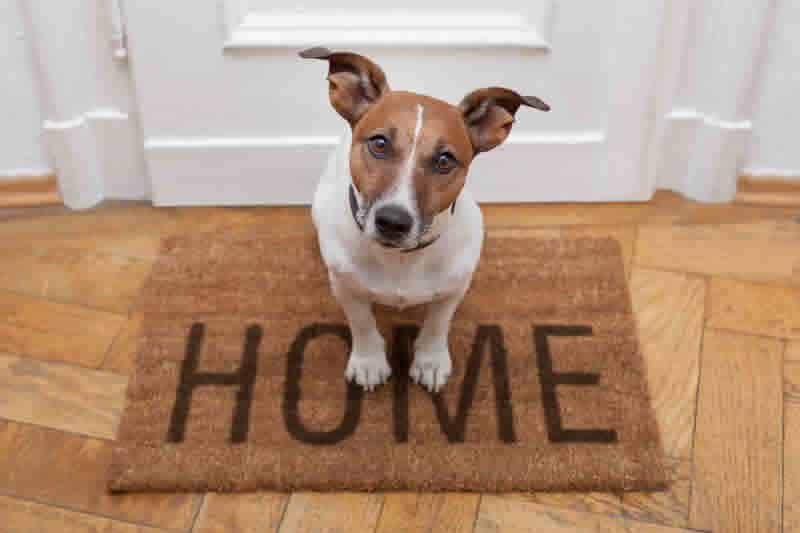 Dogs are the most wonderful companions and bring endless hours, days, months and even years of joy and love, however, they are also hard work and can be quite demanding so before embarking on dog ownership there are some things you will need to carefully consider beforehand.
1. Plan Ahead
It's always advisable to plan ahead as much as possible. During the current pandemic, many people are spending much more time at home with family. There has been a boom in new dog ownership and puppy prices have soared through the roof. You may even have noticed more people out walking dogs in the neighborhood.
However, when this pandemic ends there could possibly be a huge uptake in dog adoptions as people no longer have the time to take care of their four-legged friends. A dog is for life and not just for company during a pandemic. On average you should expect to spend the next 12-15 years with your fur baby so this should be your first major consideration.
2. Choose Ethically
Once you have made the decision to acquire a dog the next major thing to consider is choosing an ethical dog breeder or adopt from an animal shelter. Unfortunately, animal shelters are full of dogs looking for a loving home and we covered this topic in our article Tips on Selecting A Puppy From An Animal Shelter."
There are many charitable dog organizations looking for dog parents. The Sato Project is a voluntary organization based in Peurto Rica that cares for abused and abandoned dogs and rehomes them in mainland USA after providing them with the necessary care and health certification. You can learn about the amazing work this animal charity provides at www.thesatoproject.org.
And the SOI Dog Foundation is another noteworthy animal organization fighting the Asian dog meat market and helping to rescue and treat abused and abandoned dogs and cats.
3. Prepare For Arrival
When a new dog or puppy arrives in its new home it can be a very stressful and scary time for them and sometime for new dog parents too. You will need to prepare in advance for the arrival. Having the necessary equipment from dog food bowls, drinking bowl, lead, bed and of course dog food and perhaps a few tasty treats.
We have covered this topic extensively in our article entitled: "First Day With Your New Dog."
4. Vet Check
A visit to the veterinarian should be on your to-do list very soon after your new dog's arrival. If you have adopted from an animal shelter then your dog would have been given the all-clear for adoption but it still would be a good idea to have your local vet meet your dog first.  With puppies, your vet will give a general health check to make sure everything is the way it should be. They can detect and spot any possible health issues and in some cases prevent them from developing. Early checkups are vital for a dog's health.
5. Vaccinations
It is vital to ensure your new puppy is properly vaccinated. In the USA puppies receive vaccinations in 3 doses at 6/12 and 16 weeks. These are called the core vaccines and they include distemper, hepatitis, leptospirosis, parvo, and parainfluenza. They will also require a rabies vaccination.
If you purchased your dog from a breeder then normally they would have arranged for the first dose of vaccinations to be administered but it's best practice to ask for any details just in case.
6. Parasite Control
Keeping parasites at bay is important for many reasons as they can cause all types of problems for your dog's well being. Make a plan with your veterinarian as to when you should worm your dog. Normally most veterinarian recommend worming your dog every 4/4 months but it is important to discuss this with your own vet.
Likewise for flea control. A suitable plan to ensure fleas are kept at bay should be implemented. There are many flea treatments available and your vet can advise as to the best treatment plan for your own dog.
Sometimes the best treatment is prevention so it's always important to ensure that your dog's bedding and blankets are regularly washed and cleaned
7. Proper Nutrition
Ensure that your new dog or puppy gets the proper nutrition. It can be difficult especially for first-time dog owners to choose what is the best food for your dog as there are so many options and opinions on what is best.
Ensuring your dog has a balanced and nutritious eating plan is vital. The main options for feeding your dog include dry dog food (also known as kibble), wet dog food (canned dog food), or a combination of the two, In addition in recent times, many dog owners are advocating a raw food diet for their canines or a partial raw food. We covered this topic in our article Raw Dog Food.
8. Dog Hair Shedding
Dog hair shedding can be a deal breaker for some potential dog owners. When a dog sheds its hair it can go everywhere so it is important for shedding dogs to have a regular grooming/brushing plan established at least once if not twice a week. Ir will save in the long run and there will be less hair around the house. At certain times of the year dog hair shedding reaches its peak. For some dogs, it can happen when the winter ends and spring is in the air.
For those dogs that do not shed then grooming and hair clipping is required. The breeds of dog that required clipping include the so-called hypoallergenic dog breeds such as Poodle (Toy, Miniature, Standard & Giant), Aghan Hound, Soft Coated Wheaten Terrier, Bedlington Terrier, Irish Water Spaniel, Portuguese Water Spaniel, Spanish Water Spaniel, Bichon Frise, Miniature & Giant Schnauzer
9. Dental Care
Dental care in canines can sometimes be overlooked by dog owners. Taking care of your dog's teeth is important and for that reason, many veterinarians recommend teeth brushing on a daily basis. If that does not work for you then try at least 2/3 times per week.
Some dog parents, unfortunately, fail to brush their dog's teeth and this can lead to gum disease. Gum disease is also known as periodontitis can affect all dogs. It is a serious bacterial infection of the mouth and it damges the soft tissue and can lead to teeth loss. There are also now links between gum disease and heart disease so that's why it's so important to keep your canine's teeth clean.
There are also different dog treats too that help clean the teeth but brushing is the best. Also, many dog owners provide bones but you have to be careful with bones as sometimes they can splinter and cause injury or small parts can break off and obstruct the air passage for breathing.
10. Train Early
The sooner you start some basic dog training the better for everyone. Nobody likes a spoiled child who throws tantrums and it's the same for an unruly dog. Having a well-behaved pooch makes such a difference. In previous articles, we covered some basic dog training skills. It is important to spend time with your dog every day and take at least 10/15 mins each day to train. It will be worth it in the long run.