Calcium is an important mineral that all mammals including canines and humans require. It helps with muscle building, bone, and teeth growth as well as performing other important bodily functions like blood clotting and transmitting nerve impulses and with the secretion of certain hormones and enzymes.
Generally, calcium supplements are only required when your dog is not getting enough calcium in its homemade diet or else if you have a pregnant or nursing/lactating dog.  Most commercially prepared dog food have balanced diets which means that no extra supplementation should be required. However, as with any supplement, it is always advisable to have a consultation with your veterinarian before starting calcium supplements. If you overdose your dog on calcium supplements it can lead to vomiting, diarrhea, or constipation and at worst lead to some very serious health implications.
Calcium supplementation can come in liquid form, tablet or capsule, powder, or alternatively an injection from a trained animal professional. In this article, we have selected our top recommendations for calcium supplements for dogs.
Article Summary: 5 Best Calcium Supplements For Dogs

What Are Calcium Supplements?

Can Dogs Overdose on Calcium Supplements?

Whole Foods That Contain Calcium


Top Picks For Best Calcium Supplements for Dogs

---
Top Picks: Best 5 Calcium Supplements for Dogs
---
No 1. Animal Essentials Seaweed Calcium
---
Animal Essentials Seaweed Calcium makes our top selection of calcium supplements for dogs. This company has been operating since 1995 and has a quality seal from the National Animal Supplement Council (NASC). This seal ensures that they have undergone a detailed audit of all facilities and manufacturing processes to ensure they adhere to the highest standards of manufacturing
What we particularly like is that all the ingredients used are human-grade, the calcium supplement is 100% natural and it complies with the USDA's standards for organic products. Nothing but the best for your fur baby.
The product is made in the USA and the source for this ingredient is a seaweed found off the pristine waters of the southwest coast of Ireland -The ingredients are sustainably sourced and tested for purity.
The supplement comes in powder form so it's very easy and convenient to add to meals. Simply sprinkle and mix in with meals. If you have concerns that the supplement does not have as much nutritional value as ground bone there is no need to worry as one teaspoon of this supplement gives 1000 mg of calcium.
Ingredients
Calcium (min) 1000 mg

Magnesium (min)  90 mg

Sulfur (min)  13.5 mg

Potassium (min) 1.0 mg

Phosphorus  1.5 mg

Sodium (max) 66 mcg

Zinc  66 mcg

Iodine 60 mcg
Key Features
 National Animal Supplement Council (NASC) awarded the product its quality seal.

All ingredients are human-grade & sustainably sourced

100% Natural

Meets USDA's standards for organic products

The Pros
American product
Human grade ingredients
All-natural from seaweed
Easy to use powder

The Cons
Some users found it was not suitable for their dogs so it's recommended to start off with a small amount first and gradually increase the amount over time.


---
No 2. NutriVed Calcium Plus Chewable Vitamins
---
NutriVed Calcium Plus Chewable Vitamins makes our top selection.  There are 60 chews in the bottle. This chewable supplement is geared towards fast-growing large dog breed puppies, pregnant and lactating females. It is intended as a dietary supplement and as well as containing calcium it also contains Vitamin A, Vitamin C, and Vitamin D 3.
This calcium supplement for dogs comes in tablet form. The tablets have a tasty roast beef and liver flavor so your fur baby should enjoy the taste. Each tablet weighs 4 grams and they're crunchy and somewhat similar to kibble in texture.
The recommended diet supplementation is that dogs under 10 lbs 1/2 tablet per day and for those over 10 lbs 1 to 2 tablets a day You can give the tablet prior to feeding or else if that's not possible then you can simply crumble the tablet and mix with food.
Ingredients
Calcium (from calcium phosphate) 600 mg

Phosphorus (from calcium phosphate) 470 mg

Vitamin A 750 I.U.

Vitamin C 10 mg

Vitamin D3 400 I.U
Proteins: Alanine, arginine, aspartic acid, cysteine, cystine, glutamic acid, glycine, histidine, hydroxyproline, isoleucine, leucine, lysine, methionine, phenylalanine, proline, serine, threonine, tyrosine, tryptophan, and valine
 Key Features
Chewable calcium supplement with added vitamins

60 tablets per container

Roast beef and liver flavor
The Pros
Suitable for fast-growing dog breeds and lactating females
Calcium supplement with added vitamins
Tasty flavor

The Cons
Not all dogs can take tablets but you can easily crush the tablet and sprinkle it over meals


---
No 3. Vitality Science Lithothamnium Calcium Supplement
---
Vitality Science Lithothamnium Calcium Supplement is an American made calcium supplement for dogs and cats that has been formulated in small batches to ensure quality is maintained. It comes in powder form and can easily be sprinkled onto your dog's meals. The recommended use is a 1/4 teaspoon per 20 lb in body weight.
If your dog has bouts of diarrhea then this formula could help. It has an added drying agent called that helps dry liquid fast and helps with diarrhea. As well as being a drying agent Lithothamnium also helps with the relief of arthritis and it is also helpful for older dogs to help promote healthy bones and joints.
When first starting with this supplement it should be done gradually with just a pinch and then gradually increasing it. Also with the drying agent Lithothamnium, it would not be necessary to constantly supplement your dog as otherwise, your dog may experience constipation.
The essential minerals and calcium are sourced from natural seaweed and help support strong bones and healthy joints. The seaweed is harvested from the coasts of southwest Ireland.
Key Features
Calcium supplement with Lithothamnium for diarrhea issues

Powder form.

Includes essential minerals from seaweed harvested off the coasts of SW Ireland.

The Pros
Works well if your dog has diarrhea as there is a special drying agent included called Lithothamnium
American product

The Cons
Careful not to overuse as the drying agent Lithothamnium could cause constipation


What Are Calcium Supplements
In an ideal world, there would be no need for calcium supplements and your dog would be able to able to obtain all the necessary minerals and vitamins from their daily diet. However, there are occasions where supplementation with calcium is required and you should always consult with your veterinarian. You may have a lactating or pregnant dog.
Calcium supplements for dogs can come in liquid, powder, and tablet form. As well as providing an extra dose of calcium some of these supplements also contain added vitamins and minerals.
Main Signs of Calcium Deficiency in Dogs (Hypocalcemia)
When the level of calcium in your dog's blood falls abnormally low it can lead to serious medical issues such as pancreatitis and renal failure. If in doubt always seek immediate veterinarian advice and assistance.
Muscle Tremors
When your dog has low calcium levels in the blood it can cause involuntary muscle tremors. These muscle tremors involve repeated and repetitive muscle contraction and relaxation.
Ataxia
Ataxia can also occur with dogs low on calcium and it's a degenerative disease of the nervous system. With ataxia, your dog will suddenly become really unsteady on his feet and will have difficulty walking and keeping steady. It will appear as if your dog is drunk. Dogs can have difficulty with coordination and it usually can occur in the dog's legs, head, and/or body or in all of them.
Spasms
Spasms are defined as sudden involuntary muscle contractions or convulsive movement. They can occur when your dog's levels of calcium in the blood are too low.
Loss of Appetite
When dogs lose interest in food then it's also a warning sign that something is not quite right. You may need to look at the overall picture and see if there are other telltale signs that could lead to the source of the problem. It's important to be able to tell your veterinarian anything you observed which would strike you as not the norm.
Lack of Energy & Weakness
Low levels of calcium in the blood can also lead to a complete lack of energy. There may be an unwillingness on your dog's part to participate in normal daily activities which should sound alarm bells.
Can Dogs Overdose on Calcium Supplements?
Yes, dogs can overdose on calcium. Always be careful where you store supplements as sometimes they can be quite tasty with different flavors and your fur baby may seek them out. Keep them out of reach of sniffing snouts.
If your dog does consume calcium supplements in large quantity it can lead to stomach problems from diarrhea to constipation but there can also be more serious health implications especially if the calcium supplement Vitamin D. it can lead to weakness, excessive thirst and urination, and possible kidney failure.
Whole Foods That Contain Calcium
Calcium can be found in many whole foods. However, not all calcium-rich foods are beneficial to dogs and in some cases, they can be toxic. For example, poppy seeds are a rich source of calcium for humans but they are toxic to dogs.
Green Leafy Vegetables
They can be a good source of calcium and they include cabbage, spinach, watercress, and kale.
Milk
Although milk is one of the easiest and cheapest sources of calcium there are downsides of milk for dogs. Many dogs are lactose intolerant. Giving your a bowl of milk could possibly lead to diarrhea and vomiting. Milk is also high in fat and if there is too much fat in your dog's diet this can lead to other issues such as obesity and pancreatitis.  As a treat, every now and then you could give your dog the odd few tablespoons of milk.
Yogurt
Natural yogurts (without added sugars & flavors) have high levels of calcium and additional vitamins and nutrients. It is also good for your dog's digestive system. You can add a scoop of yogurt to your dog's meals so that they can benefit from its nutritional value.
Grounded Bone
Dogs in general love to gnaw and chew a bone and they are a great source of calcium and phosphorus. However, with bones, there are the dangers of bone splinters, choking, and dental damage.
When a bone is grounded it can provide all the benefits without the added risks of bone splinters and teeth damage
Fish
Certain types of fish contain a rich source of protein for canines especially some canned fish with bones.  Canned sardines with bones are an excellent source of calcium along with canned salmon with bones. Sardines and pilchards are also a good source of calcium.
Ground Beef
Beef is a good source of calcium too. According to the USDA 1 lb of ground beef that is 70% lean with 30% fat contains 109 mg of calcium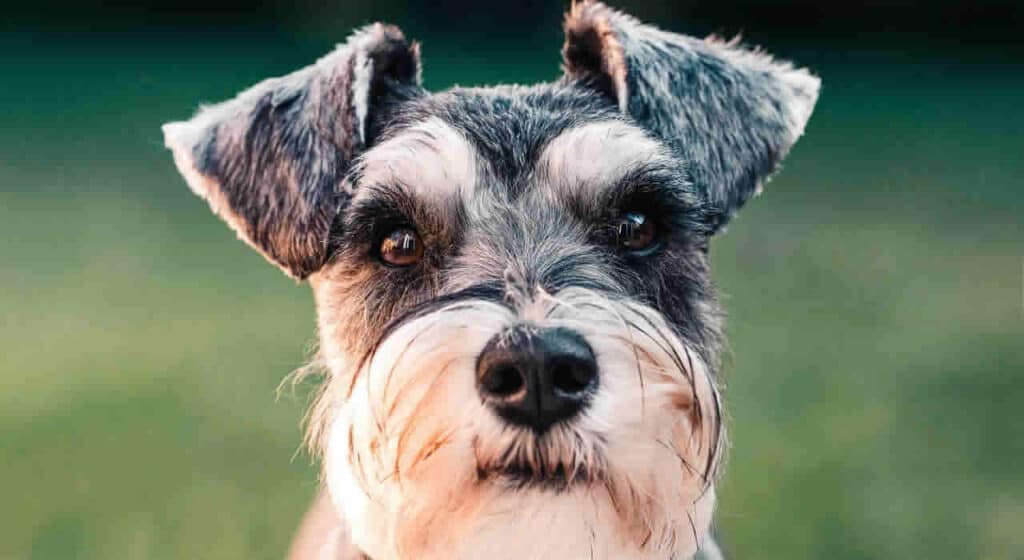 ---
---
Conclusion
Our overall top pick for the best calcium supplement for dogs is the Animal Essentials Seaweed Calcium. All the ingredients used are human-grade, the calcium supplement is 100% natural and it complies with the USDA's standards for organic products. Nothing but the best for your fur baby.
---
Sources